One Agency – All Kinds of Digital Marketing Solutions
At Auxilium We Can Help You With Any of the Following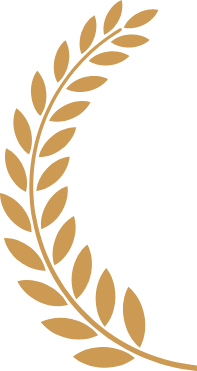 You've Tried the Rest, Now Try the Best
Certified, Recognized, and Awarded Digital Marketing Agency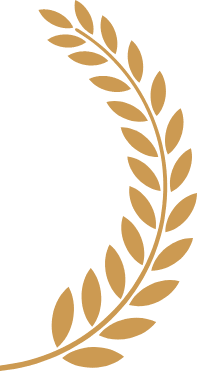 Get a Website Made Specifically For You and Your Business
Beautiful, Unique, Optimized, and User-Friendly Web Designs


Hire The Agency With Over a 94% Client Retention Rate
Find Out Why Our Clients Love Us
Not The Typical Digital Marketing Agency.
Tired of poor solutions and bad customer service? At Auxilium we are not like the rest. We don't offer promises, just results.
Full-Service Agency With All The Solutions You Need
We have everything to fit your needs in one company. Our solutions will turn your website visitors into customers and will make your phone ring!
No Hidden Fees and You Own Your Site
We work with flat rate projects and guarantee full rights to the domain, hosting and site.
Results-Driven Digital Marketing Agency to Maximize your ROI
Marketing solutions focused on growing your return on investment to take your business to the next level.
Customer Centric Where Transparency and Communication Are Key
We want to be your business and marketing partner. At Auxilium you will always know where your project is at, and you will always know how and where to find us.
Tailor-Made Marketing Solutions
We are not a one size fits all agency. We understand each company, industry and market is different. We will take the time to identify what is best for you and your business.
Problem? We Have The Right Solution For You
Find The Best Auxilium Package For Your Business
Website Maintenance Package
Hundreds of Satisfied Clients Throughout the Country
Specializing in Home Services and Professional Services Companies.
BECOME THE AUTHORITY IN YOUR AREA
WE ARE EXPERTS AT SEO AND LOCAL SEO
Are potential new clients finding your business in the search results?
Having a website is one thing. Having a website ranking on the first page of Google for your business' keywords is another.
If you want to take your business to the next level then you need a website that is optimized with SEO (Search Engine Optimization) so you can get all the exposure and visibility, reaching a bigger audience.
In order to rank on the first page of Google you will need a detailed SEO strategy that integrates high-quality content, relevant backlinks to your website and on-site technical optimization. At Auxilium we will rank your website for keywords that truly matter to your business and that will allow you to target potential new clients.
FIND OUT HOW YOUR WEBSITE RANKS – IT'S FREE!
Check how optimized your website is with our free SEO tool.
Why The Auxilium Technology Ranked Top Among The Leading Web Development Companies
At Auxilium Technology, we make sure that the timelines and budget of your project will remain the rock-solid foundations on which to carry out decision making and business planning processes. We work with managers, executives, developers, quality engineers and test professionals from all across the world to deliver industry-leading solutions.
Over 100 5-Star Reviews
Transparency, Communication, and Results Is What You Will Get When Working With Auxilium
Konare Law
Konare Law is a leading immigration law firm serving clients throughout the United States and across the globe with offices in Washington, D.C. and Frederick, MD. Konare Law's number one goal is to provide our clients with the highest quality of immigration law and impeccable customer service. We struggled with our old website, and with web companies not being responsive,
QS Prints
When it was time to take my website to the next level I called in Ed and his team at Auxilium Technology. What an AMAZING job they did!!! They created a website that is exciting from the minute you get to the homepage. The colors, graphics and descriptions well exceeded my expectations. With Auxilium Technology's expertise they were able to
Michael L. Steiner, CPA
It takes a lot to impress us; and Auxilium Technology has done that. The overall experience was excellent from the initial consultation through the completion of the job. Their approach to design/layout is top notch, their people are talented and enjoyable to work with. The use of cutting-edge technology is very evident in what we experienced. The overall quality, flexibility
LVG Law Firm
Our business has worked with multiple website and internet presence strategy companies before. However, no company has compiled and performed a custom web strategy for our firm better than Auxilium Technology. Auxilium Technology's attention to detail and work product has been fantastic. Our firm is thrilled with the results and very pleased that we are able to communicate directly with
Ultima Medical & Aesthetics
Ultima Medical & Aesthetics opened in 2005 with a basic website. Since, Ultima offers a revolutionary approach to health care delivery, integrating medical care with cosmetic services and personalizing doctor/patient relations. We needed a website and digital marketing partner that reflected our state of the art office and a company that could implement this vision.
Mikes Locksmith
When Mike's Locksmith (www.mikes-locksmith.com) first opened, we relied on a template-driven website to promote our business. Our template-driven website didn't have much reach or much power. It sufficed for a nascent company. We knew that if we wanted to grow our business, gain market exposure, and have a professional appearance, we must hire a web developer. These days many folks
Pathways Education Consulting
I chose Auxilium Technology to develop my website for my new business, because I wanted a top notch website, highly professional and cutting edge. I wanted to work with professionals who are competent and knowledgeable as well as accommodating to my particular needs. I had extremely high expectations and Auxilium Technology went above and beyond to meet all of my
Active Family Chiropractic
I am the owner of a chiropractic practice. I recently switched my SEO and website management from a company that I had been with for a number of years to Auxilium Technology. The attention, advice and service I have receive from Auxilium has been such a step up. The quick response to my questions and requests has been fantastic! I'm
Bargain Movers Inc.
Bargain Movers is a locally family owned and operated moving and storage company serving Maryland, Virginia and Washington D.C. for over 30 years. We work closely with our clients to ensure they have a seamless smooth transition into their new home. Part of what we try to do as a company is educate and inform our clients about the relocation process. As we continue to grow so did our technology needs. This includes our website presence and informing our potential customers what we do and how we do it.
Dr. Keith Gilbert
Dr. Keith Gilbert is a premier dental practice located in North Potomac, Maryland and my knowledge of the Internet is extremely limited; it's simply not in my wheelhouse. Fortunately, Auxilium Technology exists and they are experts! After a search of web design groups, I met with Ed from Auxilium and selected them to rehabilitate my dated website. They were brilliant, responsive and able to create a more professional, informative and user-friendly site.
LET'S TALK
Contact us today to discuss your ideas and concept. We would love the opportunity to provide you with a complimentary quote. Together we will bring your vision to reality.

2275 Research Blvd., Suite 500 Rockville, MD 20850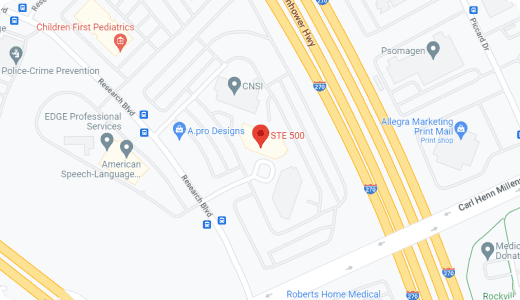 9710 Traville Gateway Dr., Suite 124 Rockville, MD 20850